Advanced Lining Solutions, INC.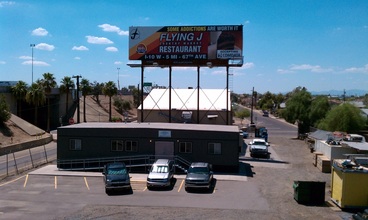 _ Advanced Lining Solutions is a family operated business, owned by "Junior" Delgado and family.

When "Junior" was 16, he started working with his father, Heriberto Delgado, at Heflin-Harrington Industrial Plastics in 1976.
As a fieldworker, he worked the next several years in different parts of the United States and South America gaining knowledge and training as he went. In 2001 after building sufficient amount of experience "Junior" formed a new company Advanced Lining Solutions (ALS).

ALS specializes in a number of industries such as energy, mining, and government.

ALS specializes in the installation of corrosion and abrasion resistant products and services. These products help prevent corrosion and acid attack on steel, concrete structures and other infrastructures such as tank houses, basement floors, trenches, and sumps in mines.

ALS specializes in the fabrication and repairs of welding lead or lead alloys in Wet Electrostatic Precipitators so that SO2-Gases can successfully produce Sulphuric Acid.

ALS specializes in the installation and repairs of Geomembranes liners for agriculture, mining, landfills, potable water, ponds and secondary containment.

ALS specializes in the installation of coatings and rubber for the energy and mining industries.

ALS specializes in the design & fabrication of fiberglass dampers, tanks, process vessels, duct and pipe. They also specialize on their repairs.

The ALS team has more than 100 years of comprehensive experience. We pride ourselves on providing long term proven solutions to meet your specific needs.





---

SCF of Arizona
Workers' compensation insurance
SAFTY AWARD
May 2003 – April 2004

---

SCF of Arizona
"Best of the Best"
2006
High Quality Efforts in Safety
And Outstanding Partnership
With SCF Arizona

---

SCF of Arizona
"Best of the Best"
2008
High Quality Efforts in Safety
And Outstanding Partnership
With SCF Arizona



SCF of Arizona 2010





---